Equi English is part of Ecuries de Primery which was established by English Mother and Daughter Michelle and Grace in 2017. Having moved to France in 2013 leaving behind a large equestrian centre ; Cobham Manor Equestrian Center they opened a small individual riding school where they teach riders of all levels from beginners to Galop 7 and English and riding Immersion holidays.
Michelle's son Oliver also has an equestrian centre in Bahrain where Grace visits to run Galop courses and exams. We are also an International Pony Club centre and conduct pony club badges and tests.
We live and work at the stables and have a beautiful 15th century house where we have our 13 horses and ponies, 7 dogs, 5 cats and chickens. If you love animals this is the perfect place to combine your love of horse riding and learning English.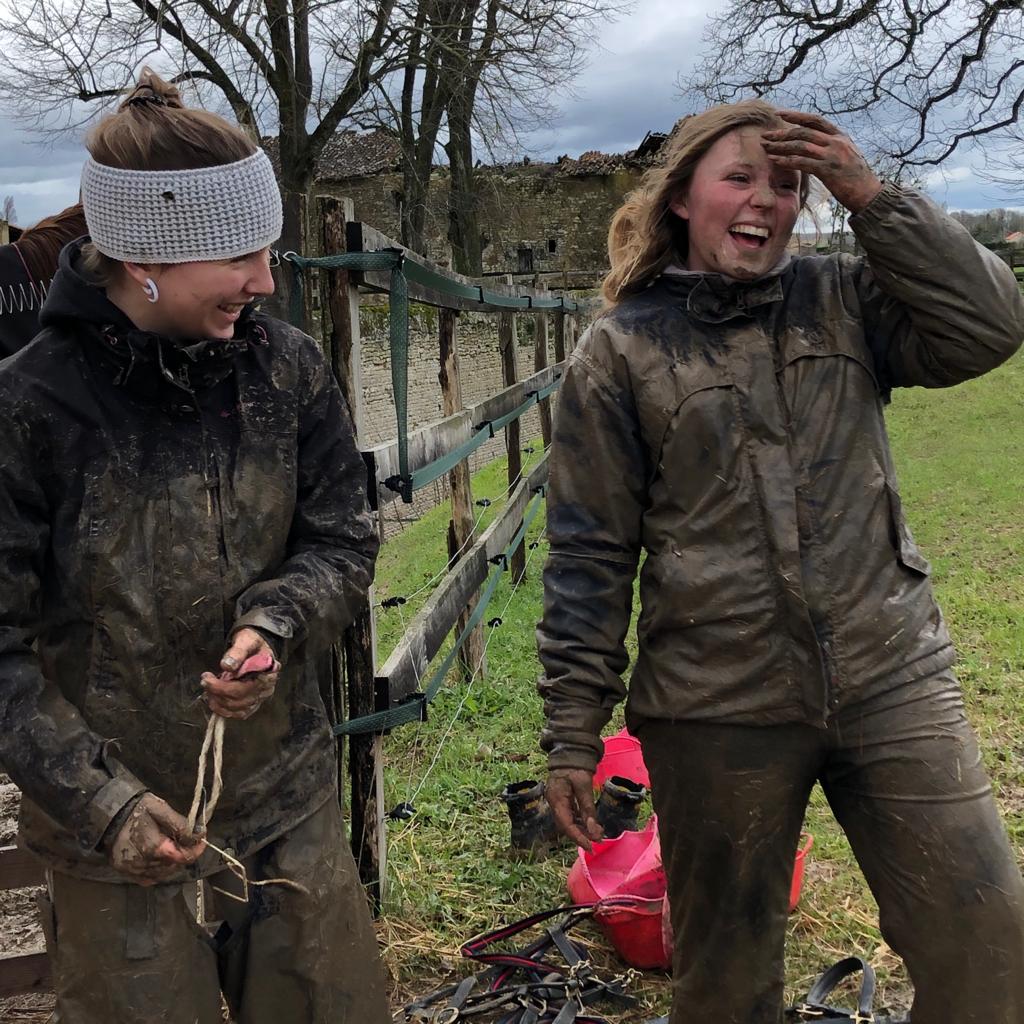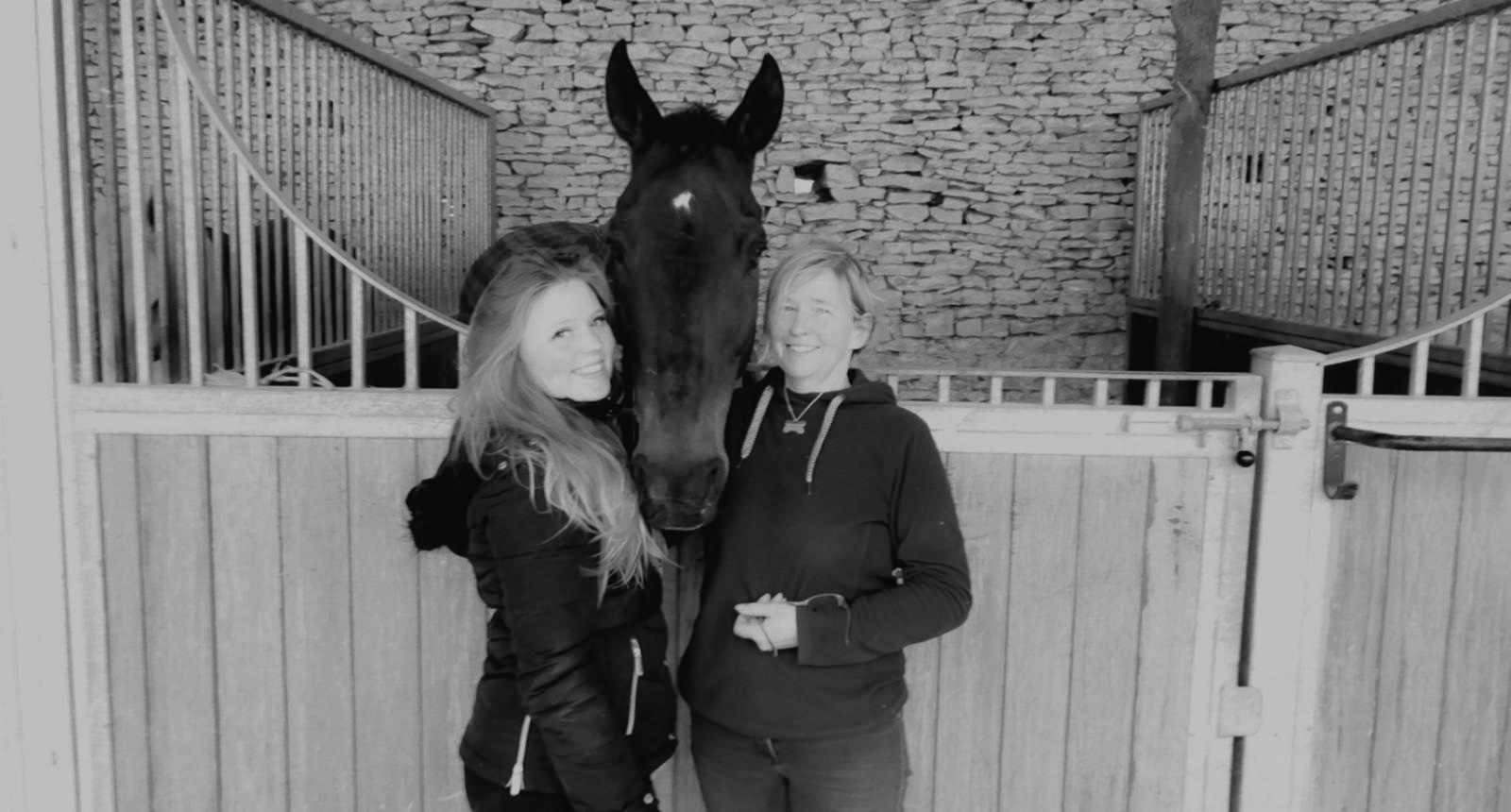 MICHELLE
Michelle ran a large equestrian centre in the UK for over 20 years. She has looked after and trained hundreds of students over the years and takes great pride in helping them to achieve their individual goals. Michelle has horses that competed both Nationally and Internationally in both jumping and dressage. She supplied horses to the British Police and Army. In the UK she worked with the education authority in training students for NVQ (CAP) qualifications. Her role now is to look after the day to day at the stables and house and take care of all the other pets. Michelle looks after the students when they are staying and teaches them stable management and co-ordinates the daily activities and riding for the residential students.
GRACE
Grace grew up in a busy equestrian centre where she was involved with the daily routine from a very early age. She competes herself at Amateur Elite. She trained as a riding instructor in France and has her BPJEPS qualification and her International Coaches passport. She is a TEFL English teacher and also teaches French to English students. Being bi-lingual, this has shown to really help to progress her students quickly. Grace has a passion for teaching and uses various methods of teaching to suit the needs of her students in both riding and language. She also runs clinics for galop exams.